Uncover a world of tranquility at Nikiti's Luxury Family Villa, in Nikiti, surrounded by blooming gardens within the hidden paradise of Sithonia. Our eco-friendly, modern  family villa  is aimed at providing you with privacy and the ideal environment in which to fully relax, making holidays memories to last a lifetime.
Nikiti's luxury family villa has two bedroom, and two bathroom. There is a fully equipment kitchen with a dining area and a huge living room with a sofa bed. We can accommodate maximum six guests.
Our green private garden offers you a private outdoor barbeque and fun games to play with your children.Wake up within nature's embrace, be greeted by an old olive tree and the smell of our local herbs, every morning.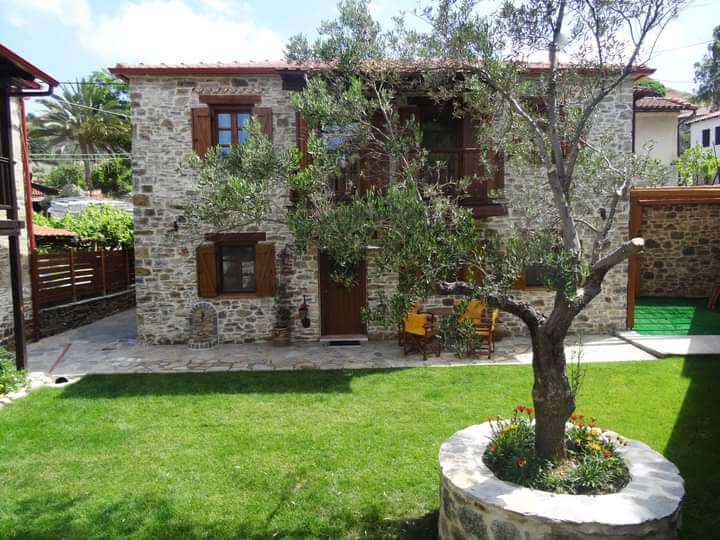 Nikiti is an ancient settlement that has been turned into a seaside resort. It is surrounded by a mountain village with stone houses and has a museum of folk art that explores the myths and history of Macedonia.
Nikos and Dialehti, the owners, are both born and raised up in Nikiti and they are more than welcome to show you around the area, with many activities, and local traditional restaurants.
---