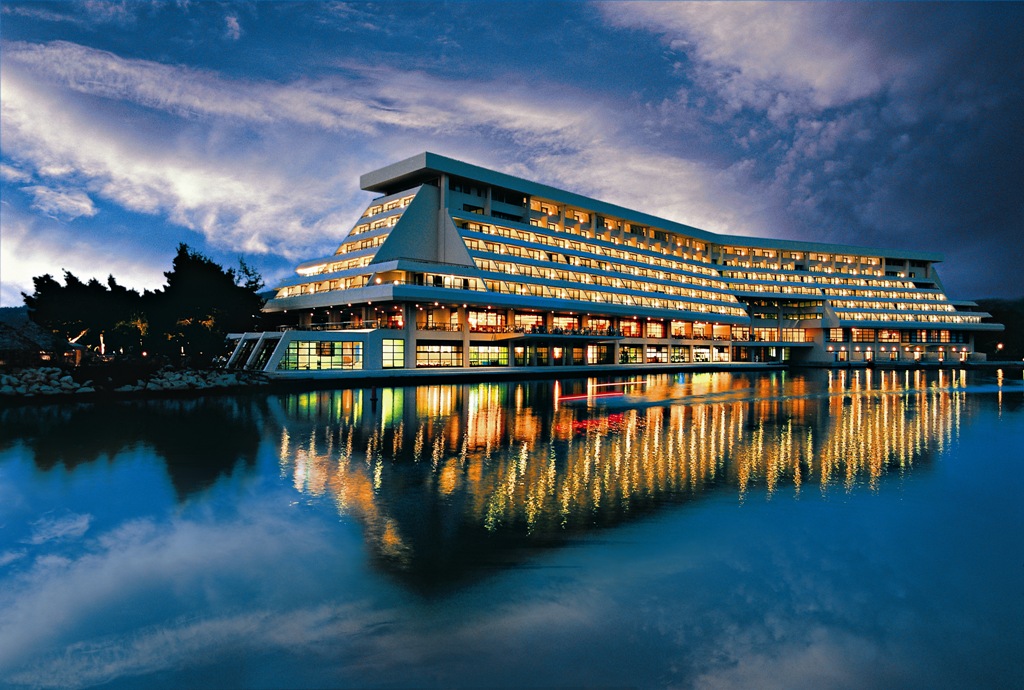 On the western coast of Sithonia, Halkidiki's central peninsula, surrounded by the rising slopes of Mt Meliton and the expansive blue of ToroneosGulf, amidst 1,763 hectares of enchantingly verdant landscape, and along 9 km of sandy beach punctuated by 25 pristine coves, lies the one and only Porto Carras Grand Resort.
Porto Carras is one of the largest and most famous hotel complexes in Greece.
Porto Carras Grand Resort is The most comprehensive resort in Greece
Eight times awarded by Conde Nast Traveller, features two 5 Star Hotels, an imposing world-class Villa, a luxurious Casino, two Thalassotherapy & Spa Centers, an international-standard18-hole Golf course, a private 315-berth Marina, the largest and best-equipped Conference Hall in Northern Greece, a Horse Riding Academy, a Tennis Club with 9 courts, a Diving Center, a Nautical Club, plus Greece's largest organic vineyard.
From April 29th, 2021Porto Carras Grand Resort is under new management and new ownership. Since April 2020, as a member of Belterra Investments, Porto Carras Grand Resort's mission is to provide care, comfort, and safety to all guests accommodated in the resort.

Official website: www.portocarras.com
---