A place you probably won't skip when you are in Old Sarti is one of the best bakeries in the area-Sarti's Bakery!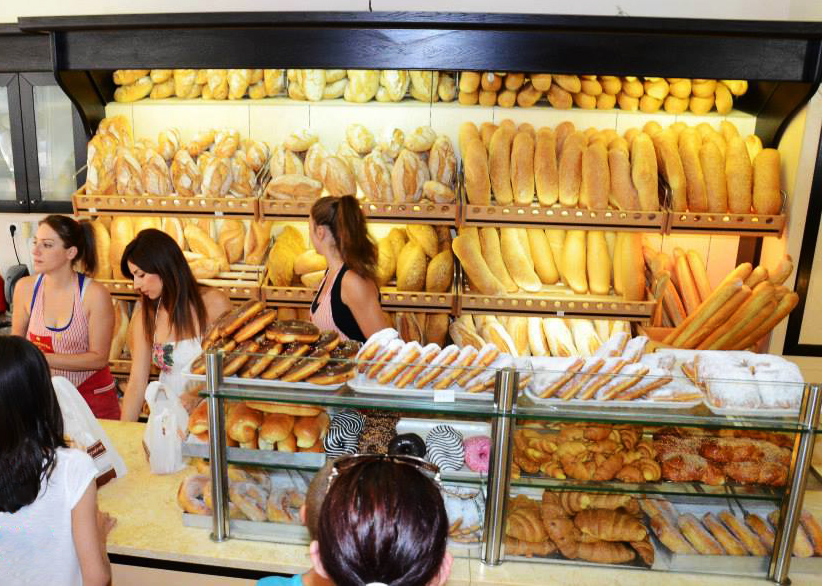 Not only is it in the center of the walking area, in the middle of old town, but it is also literally packed with most delicious pastry and most attentive staff, all day long.
Whether you are on your way to the beach early in the morning, just walking around at midday, or having a family promenade in the evening, this place has its door open for you…
You can choose everything your heart desires- from many different kinds of bread and pastry (black and white bread, baguette, corn bread, whole-wheat bread, bagels, rolls, croissants, many kinds of traditional Greek pastry, pitas…), perfect fresh sandwiches and not to mention irresistible doughnuts, every type you can imagine! Of course, great ice-cream and various cookies, cakes and sweets are there just waiting for your visit!


From a sitting area outside the bakery you can enjoy fresh air or view at the people walking by.
Even if you don't want to stop eating healthy while on vacation, this is still the right place, as they have many healthy options for your diet.
The personnel are word-perfect – quick, kind and neat.
And every time you visit, you are treated with a smile.