Like any place in Greece, Sarti and Sithonia have their own great 'story' and colorful history.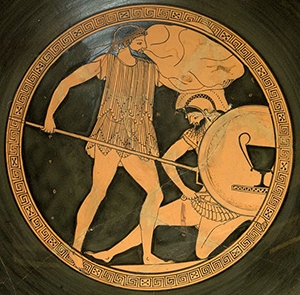 The second leg of Chalkidiki is believed to have been created by the Gods during the times of gigantomachy (battle between Olympian Gods and Giants-a race of great strength). It was probably named after Sithon (a king from Greek mythology, son of Poseidon).
The village of Sarti (named after the king Sartios) became one of important towns in the end of the 5th century B.C. It was even mentioned in Herodotus' writings about Xerxes' expeditions.
In the 14th century A.D. it was mentioned as the property of the Holy Monastery of Xiropotamou, of Mount Athos, later destroyed by the pirates.

After one of the biggest catastrophes in modern history in general (Asia Minor in 1922), together with all the Greek population in today's Turkey, the Greeks from the small island of Afisia were forced to move to Greece. The Afisian refugees settled in Sarti and Sithonia where, after hard times of hunger and malaria, finally accommodated themselves in their new lives and uncertain future. They stayed here, and their descendants still live here.
Today you can still see little old houses, made at the beginning of the 20th century when the refugees came
They add charm to modern villas and hotels, witness about pain of past times but, before all, tell a story about ordinary people and their destiny.

This picturesque fishing village now has a population of about 900, but in summer it multiplies several times due to tourists from all over the world who come to this beautiful place to enjoy the magic it offers. Words cannot portray the unique spirit of Sarti, so you just need to come and understand it.