Deep down along the east coast of this gorgeous peninsula lies a picturesque fishing village called Sarti. Recently popularized by numerous tourists, it has developed into a real have-it-all little town. It has many taverns, restaurants, shops, hotels, apartment houses, but its beautiful 3km long beach is what makes it splendid.


Of course, when you turn around from the sea, you can see, smell and indulge in pines and mountains above you…
It was greatly populated in 1922 by refugees from Asia Minor and you can still see some of the old houses from that time. This village's history tells a real story.
It is informally divided into Old and New Sarti.
Old Sarti
Tucked between many old houses, decorated with various flowers and plants, colorful wooden windows and doors and inevitable lazy cats all around.


A view to Mount Athos leaves you breathless and if you are early enough you can enjoy magnificent sunrise above it. Afterwards you can go for a run all the way along the beach while the others are still sleeping, buy some bread and the best pastry in this part of the world, stop for a cup of Greek coffee on your way, or even go for an early dip. The experience of being the first swimmer that morning.

New Sarti
Obviously, with newer apartments, villas and hotels offers the same but with paradise-like beach with the finest sand. It is always jeweled with foamy waves and crystal water. Perfect beach bars just complete the overall impression.
In Sarti you can enjoy all amenities you desire, from beach sports, finest food and drink, friendly people, rich nightlife and peace of mind only few places in the world can offer.
In the evening, you can choose between a busy walk down the colorful streets, window-shopping, eating Nutella crepes or Loukoumades on the go, sitting in various restaurants enjoying finest food, checking one of the few local clubs or just having a beer on the beach watching the starry sky above you.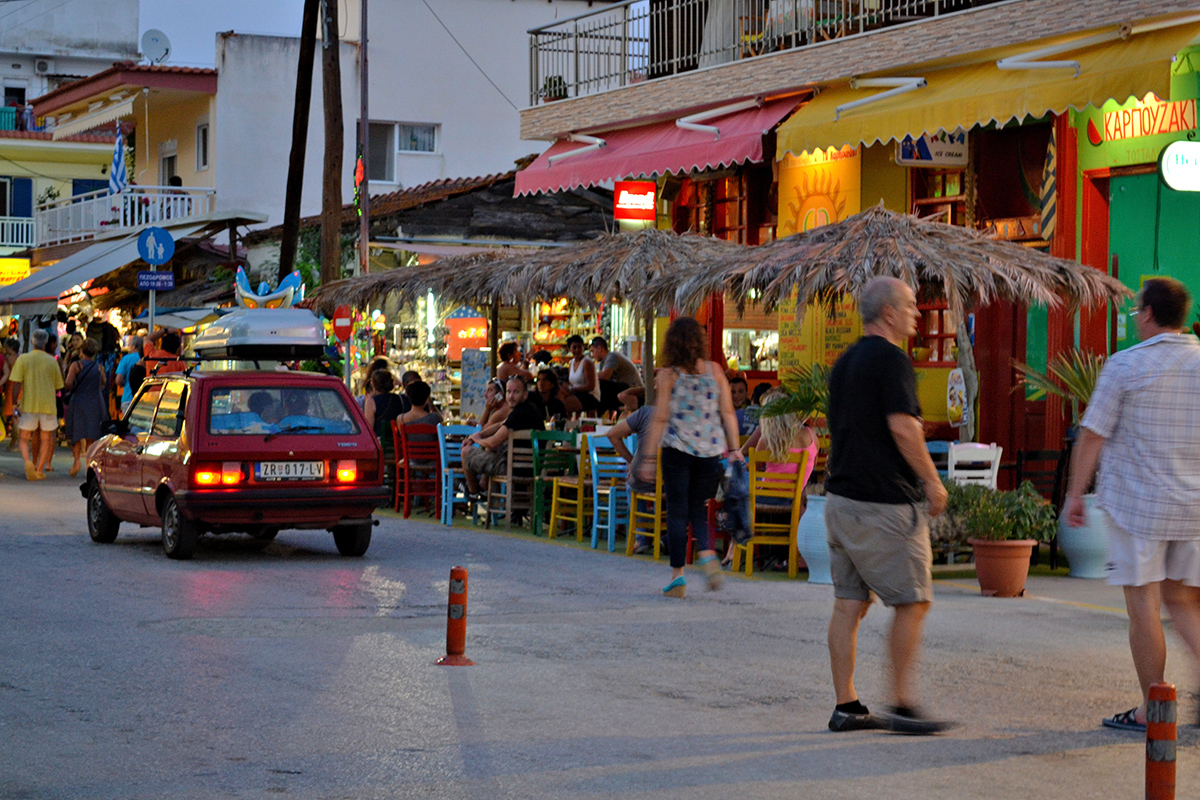 From Sarti you can organize different excursions, trips, tours, etc. and have it as a base, but you will for sure have the time of your life if you just stay here your whole holiday and simply let yourself be taken away by this beautiful village and become part of it…